Engagement demands action. As a studio focused on work worth doing, we dedicate resources to taking part in larger civic debates and movements. We use our design and strategic skills to help call attention to causes that we care deeply about and amplify the voices of the people fighting for social change.
Print & Collateral | Campaigns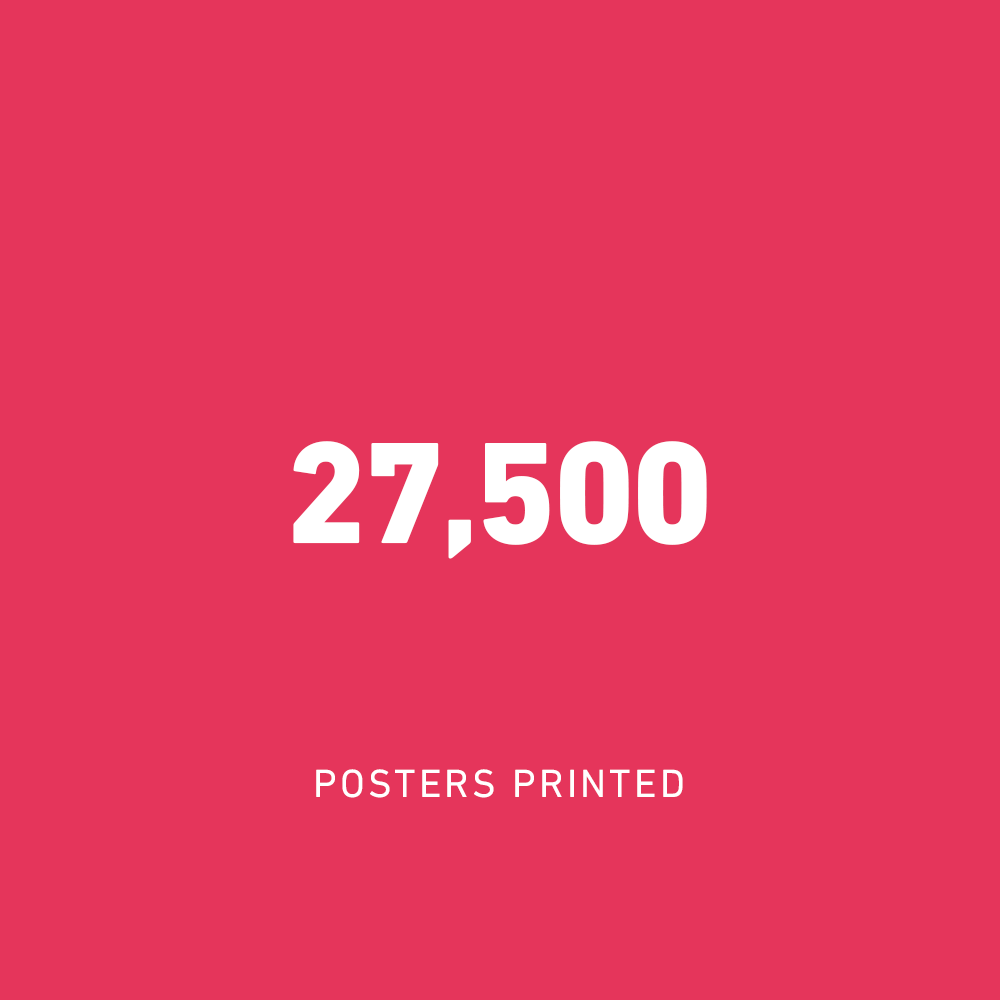 Women's
March 2017
Inspired by the surge of grassroots organizing behind the first Women's March in January 2017, we set out to design and distribute a set of posters to marches around the country. We organized a Kickstarter campaign to fund the printing of 15,000 of these posters, and distributed them to more than 20 marches across the US (and London in the UK) via a network of on-the-ground partners.
"Democracy transformed from thin paper to thick action is the greatest form of government on earth."
—Martin Luther King Jr.
Women's
March 2019
After seeing more and more young people speaking up and starting movements, we set out to design posters specifically for teens for the 2019 Women's March. We brought in 16-year-old activist Evangelia Artemis-Gomez to lead strategy and creative direction for the project, and built a coalition of youth-focused nonprofits in a dozen cities around the country to make sure that the 10,000 posters printed made it into the hands of young people.
"There may be times when we are powerless to prevent injustice, but there must never be a time when we fail to protest."
—Elie Wiesel
March for our lives
For the 2018 March for our Lives, we designed and distributed a set of posters intended to capture the sense of urgency and outrage that coalesced around gun control following the shooting at Marjory Stoneman Douglas High School in Parkland, Florida. We also organized a poster-making project
"The most common way people give up their power is by thinking they don't have any."
—Alice Walker