After a long renovation, the New-York Historical Society was ready to reopen its fourth floor galleries. The NYHS recognized this as a key opportunity to engage new, diverse audiences—but in order to capitalize on it, they knew that they'd need to be innovative in how they framed the reopening. The historical society was ready to try something new.
Messaging & Positioning | Print & Collateral | Campaigns
The word "society" suggests exclusivity. ThoughtMatter saw the reopening of the NYHS's fourth floor as a chance to rethink the role a historical society can play in a culture obsessed with all things "social." A stylized numeral 4 was used to frame intriguing glimpses into the subjects of the new galleries, which include the Center for Women's History and an exhibition of Tiffany lamps. The fourth floor thus became a symbolic keyhole, and the society a door that visitors could open to discover the city's past.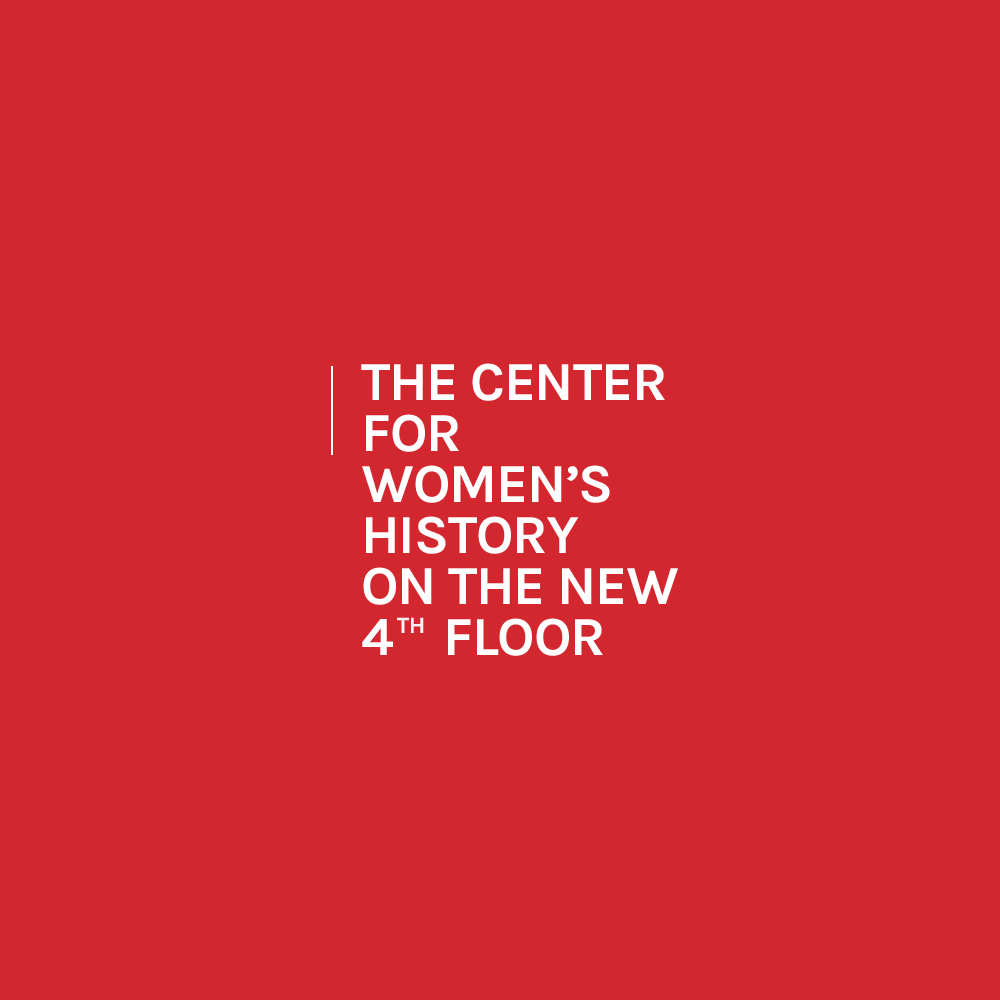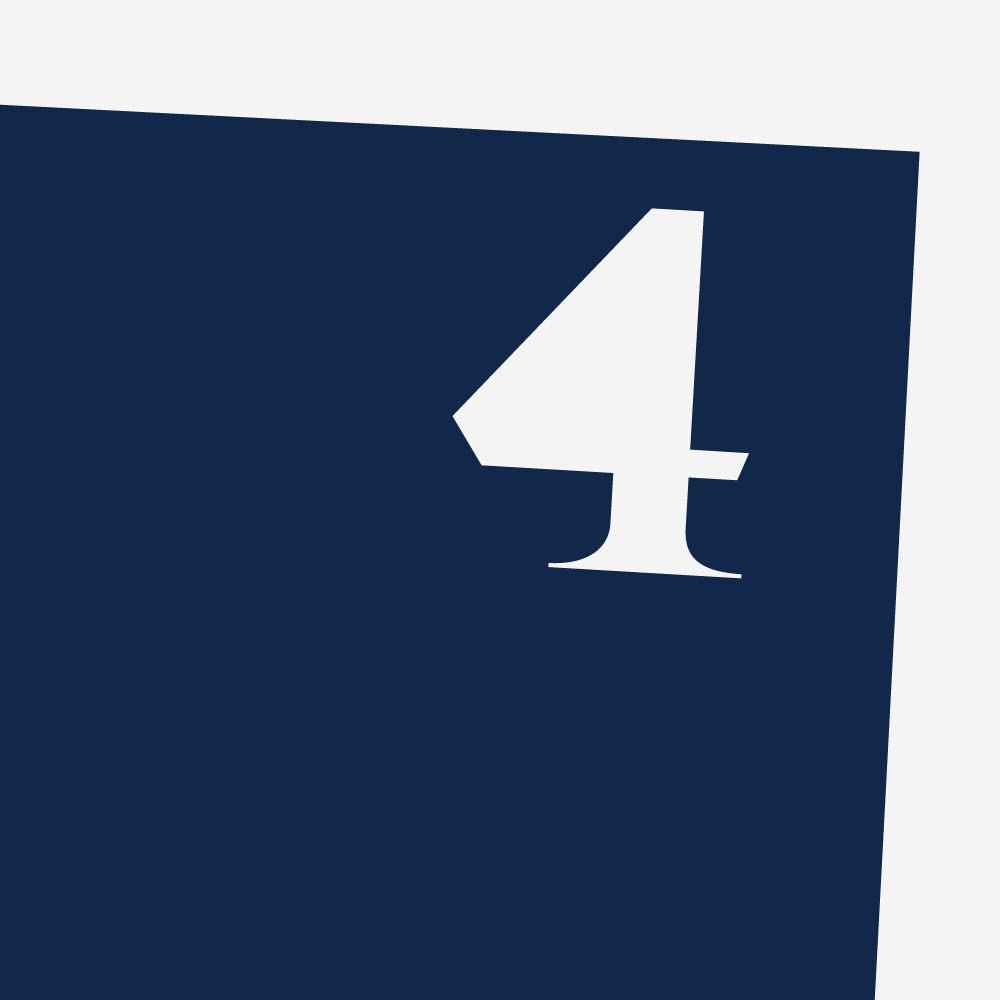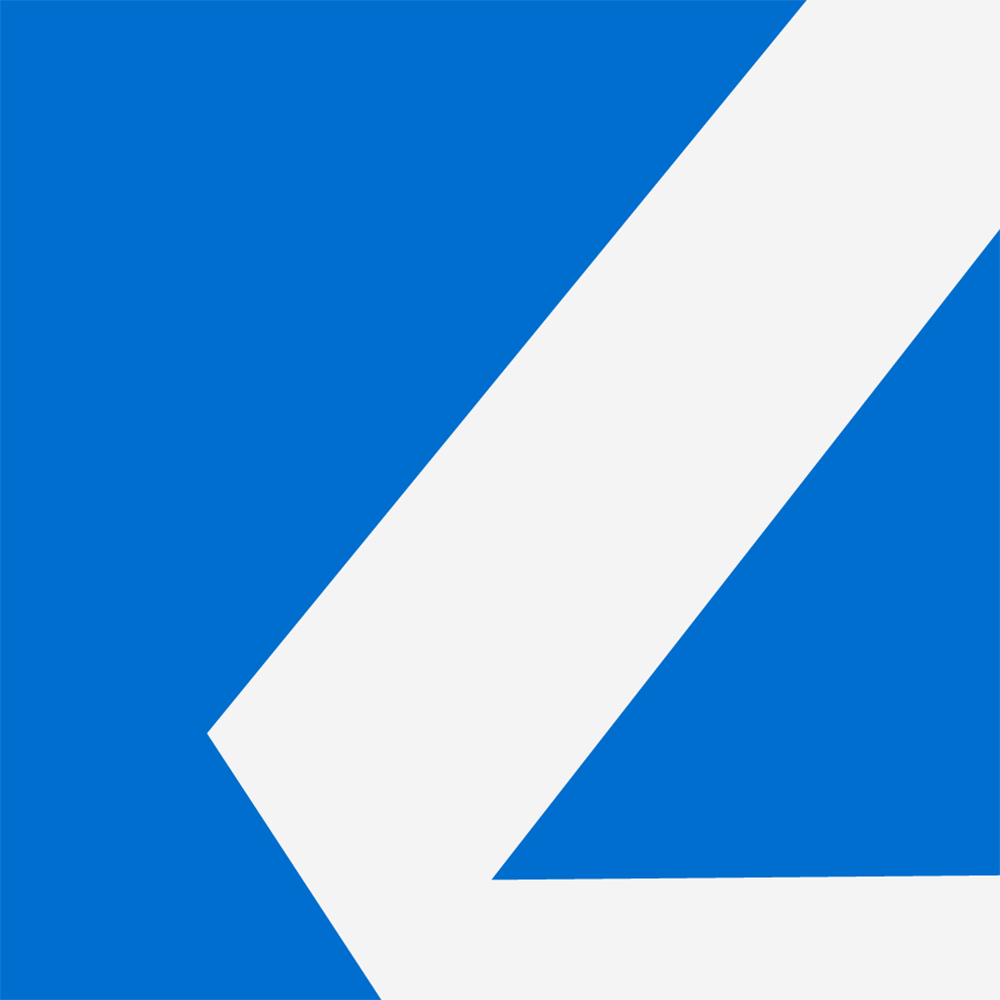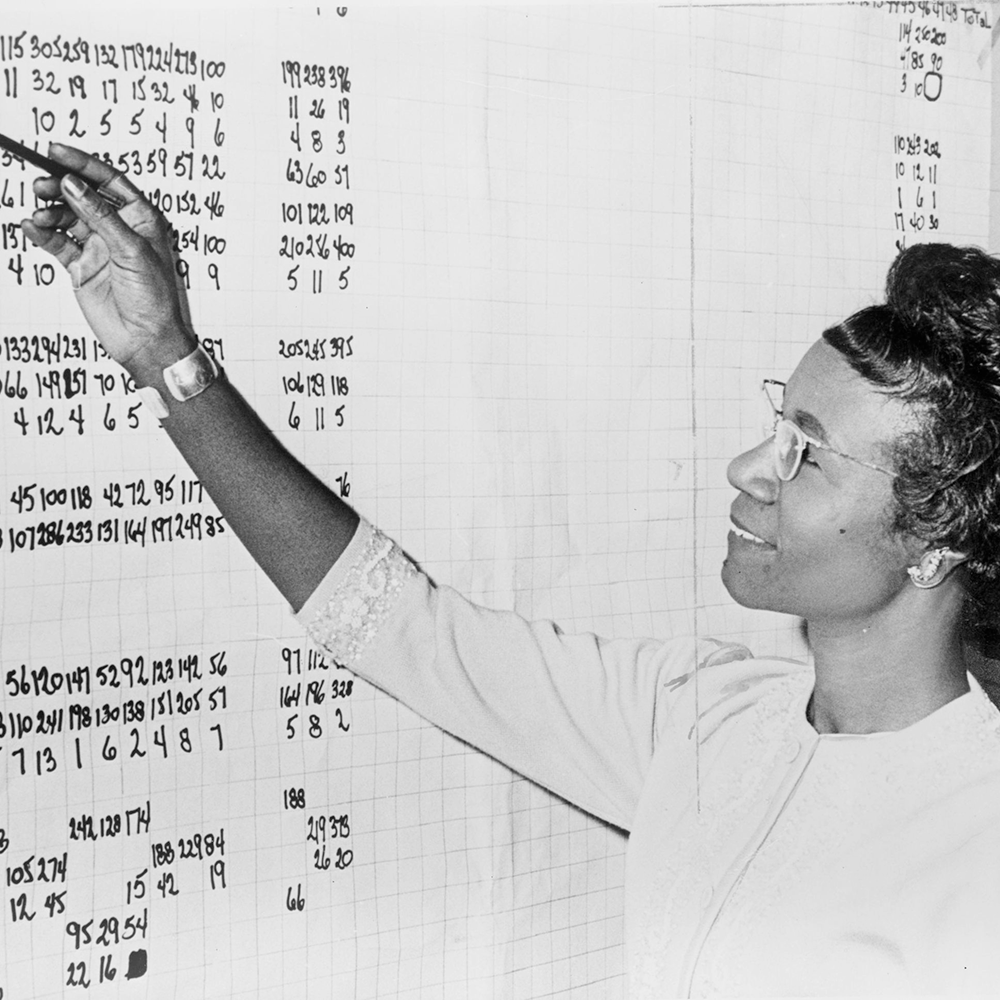 If it's true that those who cannot remember the past are condemned to repeat it, it follows that historical museums and societies play as vital a role in preserving our potential as they play in preserving our memories. Working with the NYHS was not only a chance to help a storied New York City cultural institution find relevance with new audiences, but to help brighten our city's collective future.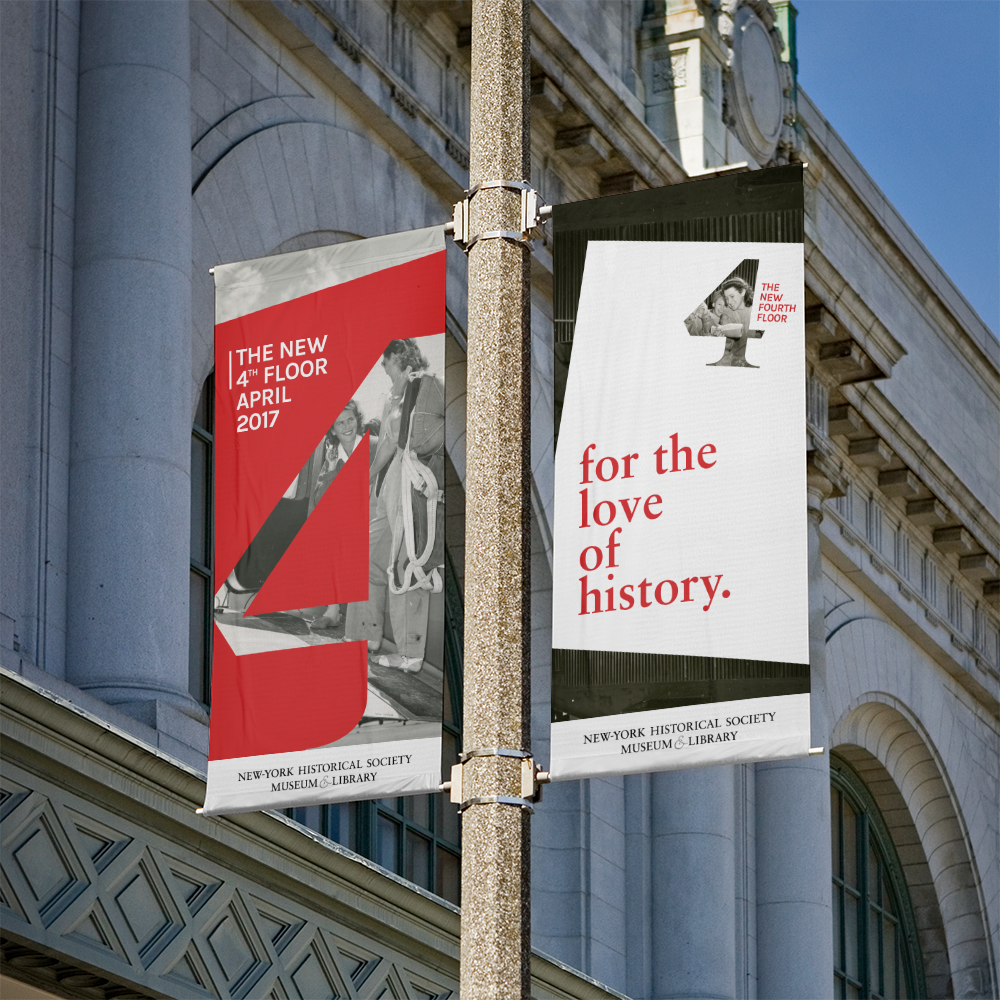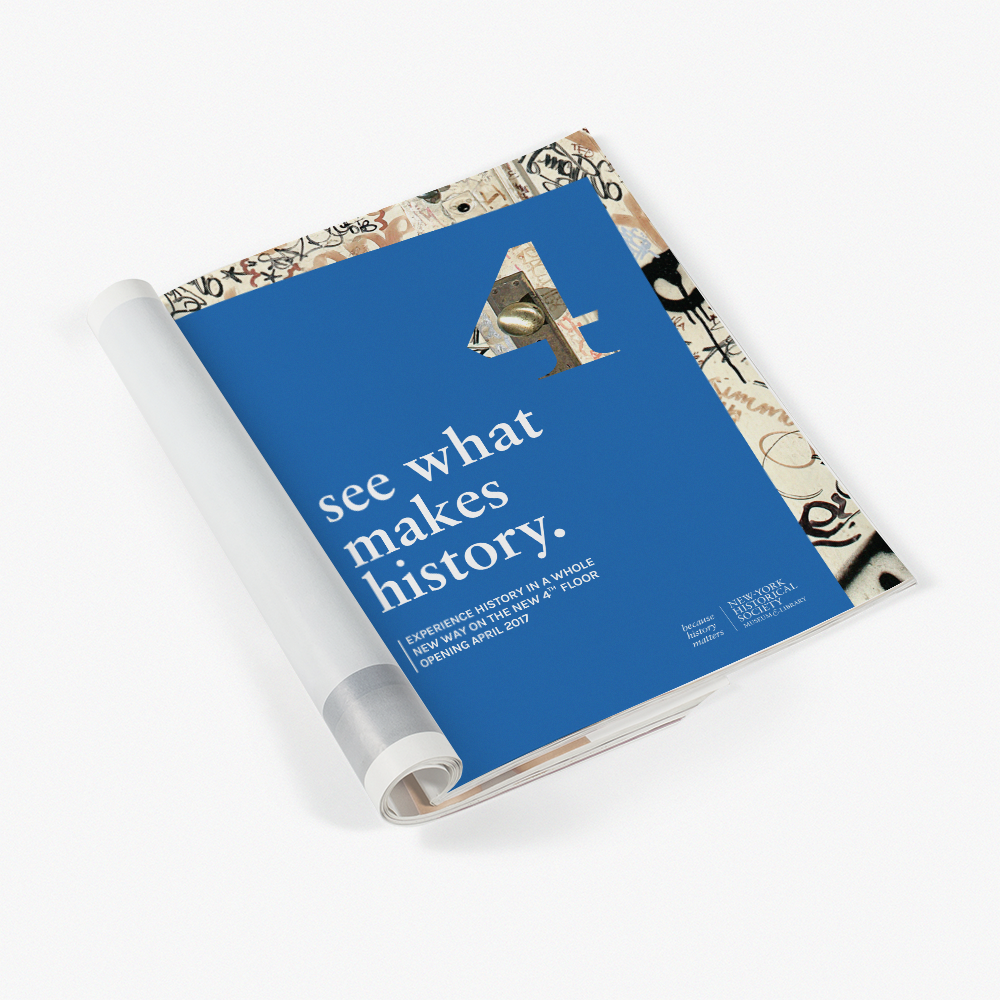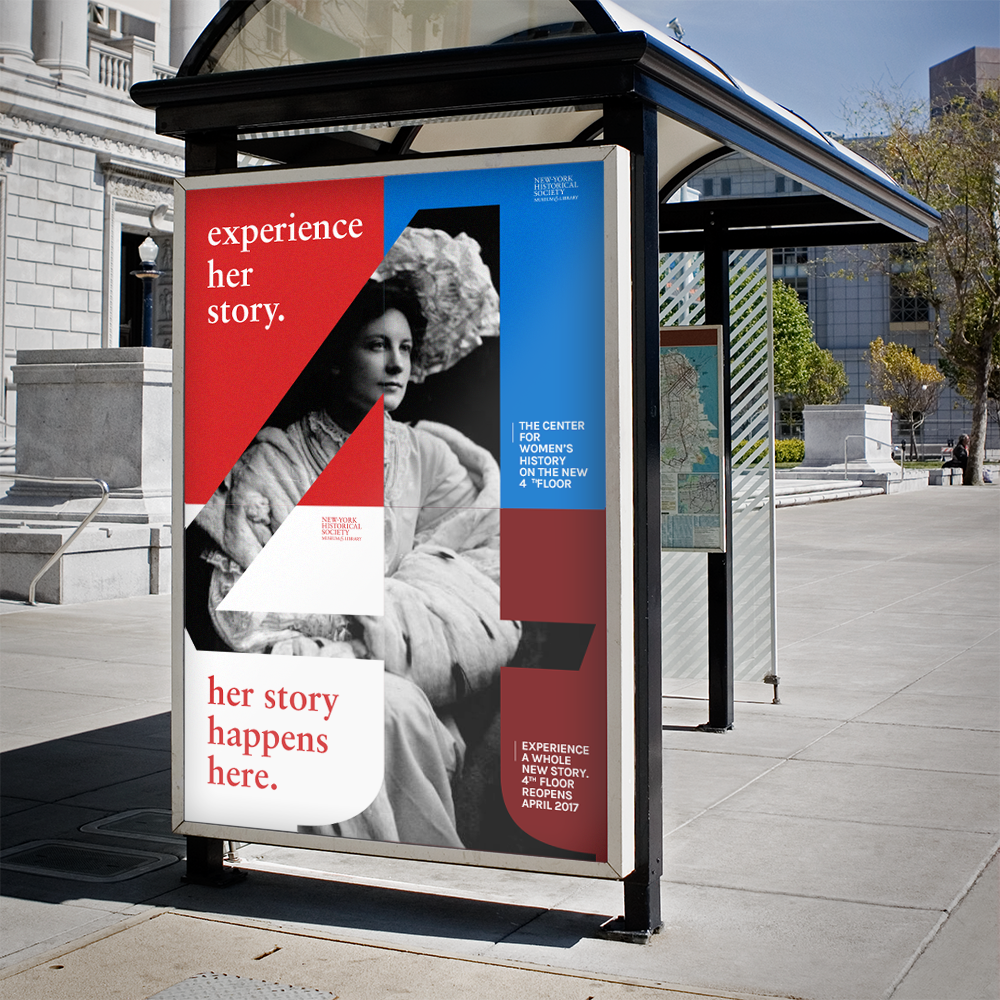 "A people without the knowledge of their past history, origin, and culture is like a tree without roots."
— Marcus Garvey