The Rubin Museum of Art needed an identity for a year-long series of exhibitions and programs exploring the theme of power through its renowned collection of Himalayan art. This presented the team at ThoughtMatter with a unique challenge: How to visually communicate the Rubin's uniquely uplifting perspective on a subject that can often feel threatening.
Brand Identity | Print & Collateral | Campaigns
Within and Between Us frames power as a diffuse and ephemeral phenomenon, rather than a brute force. In the visual system we developed for the series, we used the circle to represent power as something infinitely scalable. Alone, a circle has a clarity and simplicity; together, groups form patterns and grids that can inspire or intimidate. At the same time, there is beauty in the visual chaos created when these constellations break down and drift apart.
Power is activated through the realization of intentions, increasing our personal and collective agency.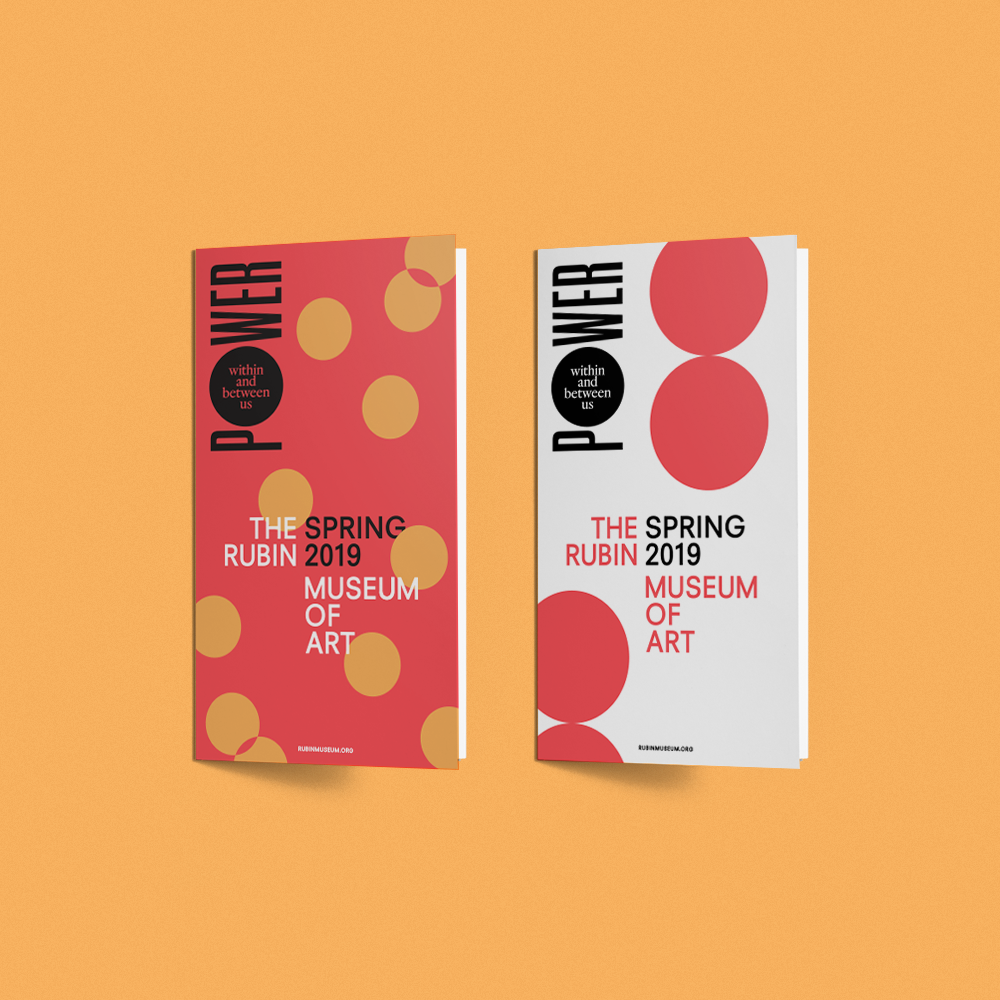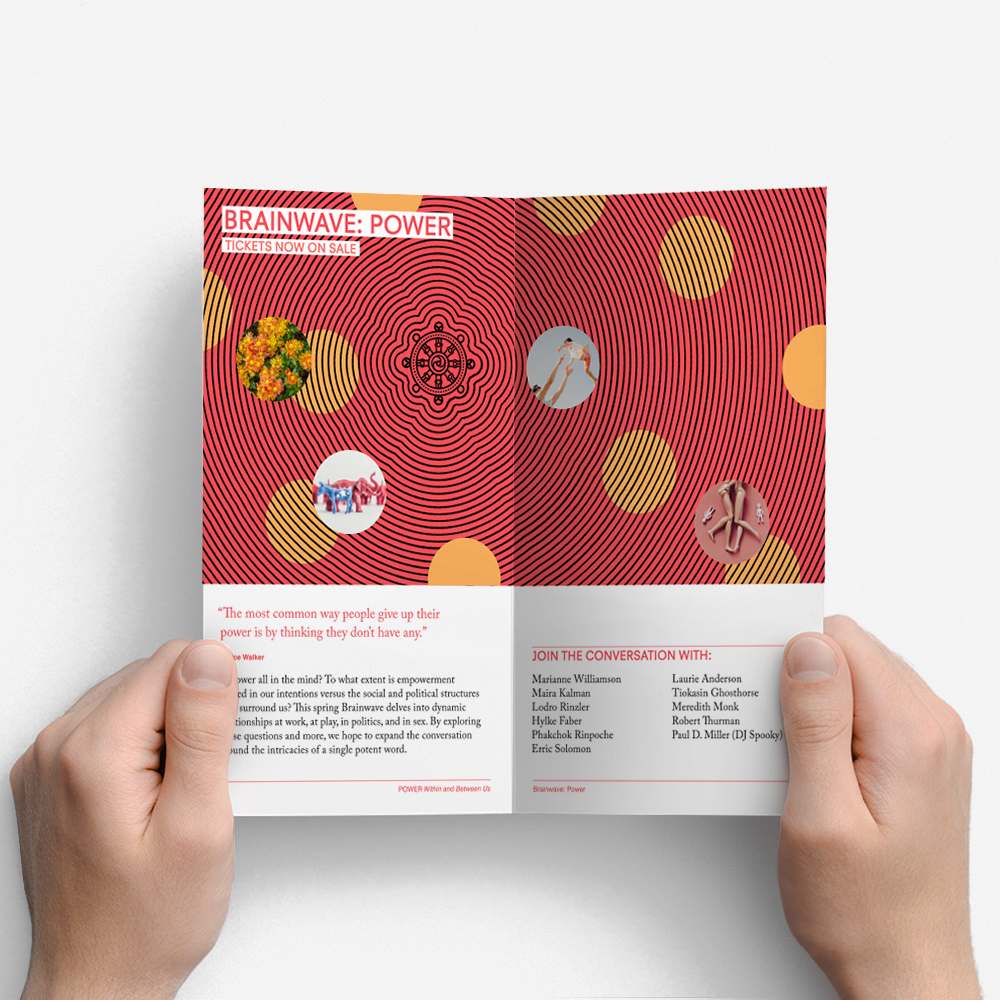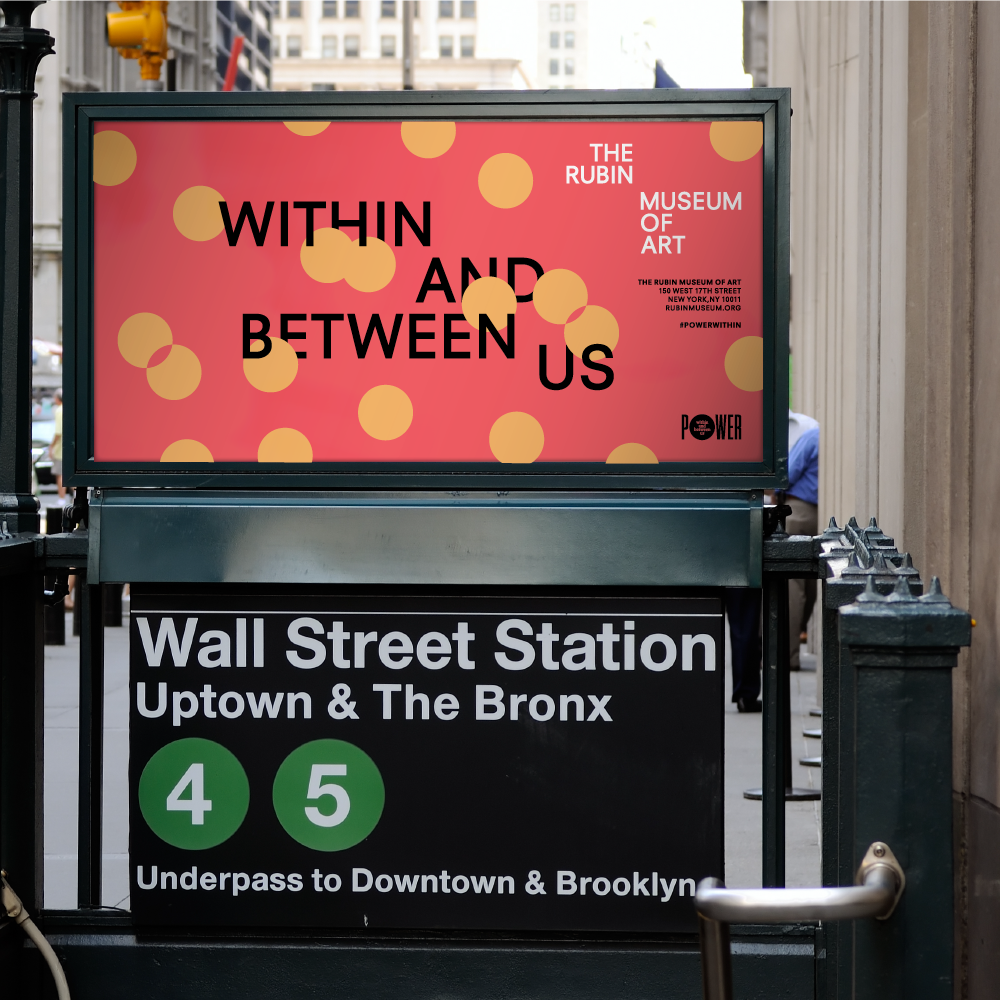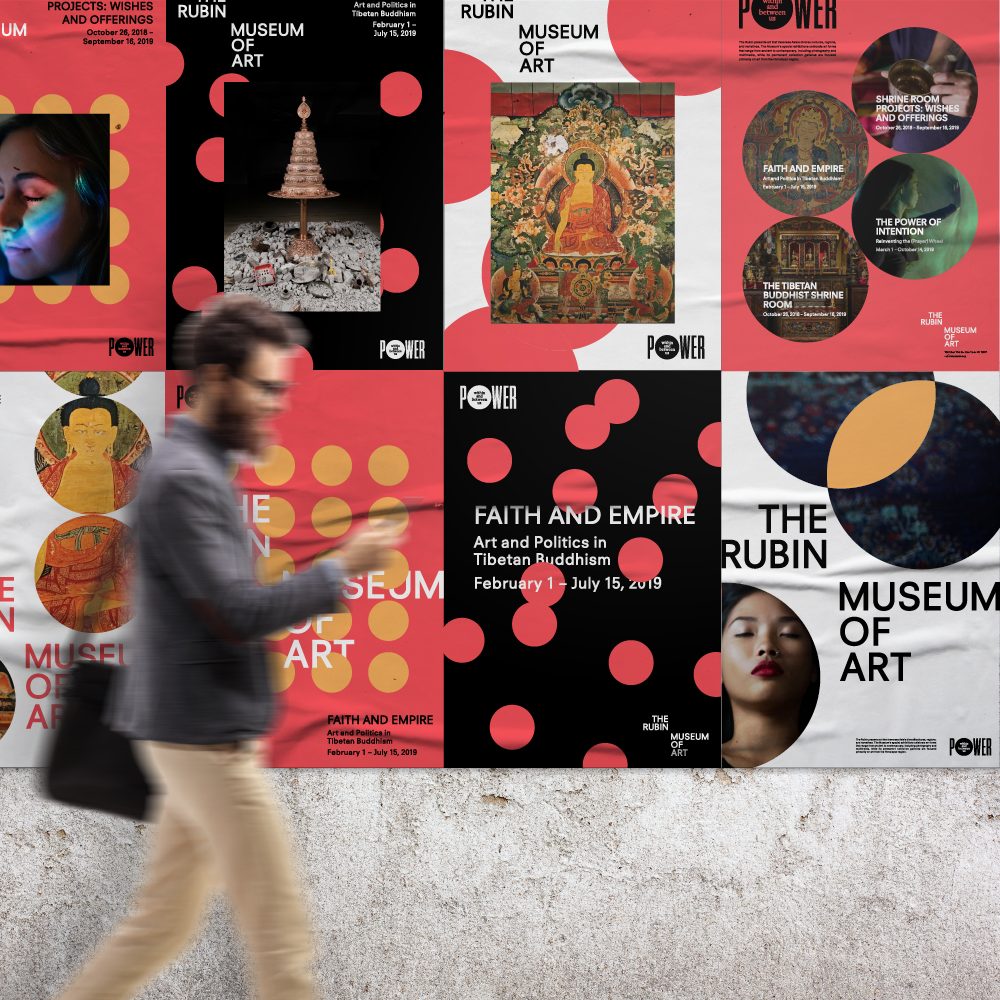 While working with the Rubin we learned about "cosmic consciousness," a state of mind in which one sees everything as connected, essential, and meaningful, and reality is merely a reflection of our perception. It's a way of thinking that reminds us of the importance of searching for the good all around us; we become what we see. New York is lucky to have institutions like the Rubin, that help us all to see the world in new ways.